​2015 Greater Farmington Film Festival (March 5-8, 2015)
THE LONG NIGHT (documentary, 72 mins., graphic drug use), directed by Tim Matsui
March 5, 2015 at 7:30 PM, Smith Theatre at Oakland Community College
The film's director, Tim Matsui, will be present and participate in an audience Q&A following the film and will moderate a discussion on human trafficking with representatives from area nonprofits, social services, law enforcement, etc.
Presentation of The Long Night is made possible in part by the generous support of the Michigan Abolitionist Project and State Representative Christine Greig & Bob Greig.
The Long Night is a feature documentary film produced in partnership with MediaStorm. It gives voice and meaning to the crisis of minors who are forced and coerced into the American sex trade. The film weaves together the stories of seven people whose lives have been forever changed by this issue.

The Long Night is not themed to advocate a solution. Instead, it submerges the viewer in the experience of what it has been like for Natalie and Lisa to survive in the life; for Tom and Nacole to watch their daughter slip out of their hands; for Andy and his fellow police officers, Brian and Joel, to try and create a more just system.

The Long Night is testimony to the lives of those who have lived this crisis.
"The Long Night is an important look into the underbelly of the Northwest region's sex trade. Anyone who cares about kids should view it."- Thanh Tan, Seattle Times
"The Long Night is a gripping and honest account of addiction, sex work, and the lives of a survivor and her family. Viewers also get to know the police who are trying to change the system, and a young woman who can't break free of the life…. You need to see this film about sex work and addiction."- David Ryder, Huffington Post
CRESCENDO: THE POWER OF MUSIC (documentary, 101 mins.), directed by Jamie Bernstein
March 6, 2015 at 7:00 PM, Farmington Civic Theater
Presentation of Crescendo is made possible by the generous support of the Farmington Public Schools.
Since its inception in 1976, El Sistema, Venezuela's phenomenal youth orchestra program, has brought social transformation to several million disadvantaged children in that country. In addition to producing world class musicians like conductor Gustavo Dudamel, El Sistema is now a rapidly expanding global movement, changing countless young lives worldwide.
How does El Sistema work here in the USA?
Crescendo is an in-depth, verité based look at three kids — two in West Philadelphia and one in New York City's Harlem — as they participate in a pair of Sistema-inspired youth orchestra programs. We watch as the kids struggle to master their instruments, confronting their fears along the way, and interacting with their talented, dedicated teachers. We witness the children evolving before our eyes.
In Stanford Thompson's Play On, Philly! program, 11 year old Raven is a natural on the violin, but her energetic spirit keeps getting her in trouble. We also meet quiet, quirky Zebadiah, 13, whose viola brings him out of his loneliness.
Meanwhile, in Harlem, Anne Fitzgibbon's Harmony Program nurtures troubled Mohamed, their 11 year old trombone star, whose failing grades are casting a shadow on his music-making.
Surprises, heartbreak and joy come in big doses as we watch these three young people, and the community around them, responding to the mysterious power of music.
ALIVE INSIDE (documentary, 78 mins), directed by Michael Rossato-Bennett
March 6, 2015 at 9:00 PM, Farmington Civic Theater
Alive Inside is a joyous cinematic exploration of music's capacity to reawaken our souls and uncover the deepest parts of our humanity. Filmmaker Michael Rossato-Bennett chronicles the astonishing experiences of individuals around the country who have been revitalized through the simple experience of listening to music. His camera reveals the uniquely human connection we find in music and how its healing power can triumph where prescription medication falls short.
This stirring documentary follows social worker Dan Cohen, founder of the nonprofit organization Music & Memory, as he fights against a broken healthcare system to demonstrate music's ability to combat memory loss and restore a deep sense of self to those suffering from it. Rossato-Bennett visits family members who have witnessed the miraculous effects of personalized music on their loved ones, and offers illuminating interviews with experts including renowned neurologist and best-selling author Oliver Sacks (Musicophilia: Tales of Music and the Brain) and musician Bobby McFerrin ("Don't Worry, Be Happy").
An uplifting cinematic exploration of music and the mind, Alive Inside's inspirational and emotional story left audiences humming, clapping and cheering at the 2014 Sundance Film Festival, where it won the Audience Award.
"In a world drowning in bad news about dementia… Alive Inside is positively tonic."– Kenneth Turan, Los Angeles Times
"The Bottom Line - A gloriously inspirational film documenting music's healing power in Alzheimer patients."– Duane Byrge, The Hollywood Reporter
JOIN US FOR THE AFTER-PARTY AT FARMINGTON BREWING COMPANY
ERNEST & CELESTINE (animated, 80 mins, rated PG for some scary moments), a film by Benjamin Renner, Vincent Patar, and Stéphane Aubier
March 7, 2015 at 10:30 AM, Farmington Civic Theater, FREE
This presentation of Ernest & Celestine is made possible by the generous support of the Farmington Community Library and the Farmington/Farmington Hills Foundation for Youth and Families.
Will also be accompanied by a special screening of student films entered into the PTA Reflections Program.
Deep below snowy, cobblestone streets, tucked away in networks of winding subterranean tunnels, lives a civilization of hardworking mice, terrified of the bears who live above ground. Unlike her fellow mice, Celestine is an artist and a dreamer – and when she nearly ends up as breakfast for ursine troubadour Ernest, the two form an unlikely bond. But it isn't long before their friendship is put on trial by their respective bear-fearing and mice-eating communities.
The English-language voice cast features Forest Whitaker, Mackenzie Foy, Lauren Bacall, Paul Giamatti, William H. Macy, Megan Mullally, Nick Offerman, Jeffrey Wright.
"From its inventive visuals to its unruly heroes, Ernest & Celestine is an equal pleasure for children and adults. A modern-day period piece, a fabulous fable, a most fortunate use of animation artistry!"- Los Angeles Times

"Pure Delight!"- Village Voice

"Advances the art of animation without seeming to try!"- Wall Street Journal

"A beautiful little children's fable with a wise, grown-up heart!"- Vulture
FED UP (documentary, 92 mins), directed by Stephanie Soechtig
March 7, 2015 at 7:00 PM, Farmington Civic Theater
Presentation of Fed Up is made possible by the generous support of Laura & Ken Paulson, Paulson's Audio and Video.
Everything we've been told about food and exercise for the past 30 years is dead wrong. Fed Up is the film the food industry doesn't want you to see. From Katie Couric, Laurie David and director Stephanie Soechtig, Fed Up will change the way you eat forever.
"The film doesn't preach to or hector its viewers. Instead, it takes the novel approach of showing us how and why most everything we thought we knew about the subject is wrong." –Marjorie Baumgarten, Austin Chronicle
"Credit Fed Up for pulling no punches in its examination of a junk food addiction that is, quite literally, tipping the scales against a generation." –Scott Bowles, USA Today
"Most people only think they're healthy eaters, they believe that the reduced fat Oreos are a vast step in the right direction, even if they contain the exact same amount of sugar as regular Oreos. They think that diet sodas are utterly benign. They genuinely believe that they can walk enough steps in the day to burn off the calories in a Taco Bell combo meal. For those people, Fed Up could be an eye-opener." –Daniel Fienberg
1,000 TIMES GOOD NIGHT (drama, 111 mins), directed by Erik Poppe
March 7, 2015 at 9:00 PM, Farmington Civic Theater
Presentation of 1000 Times Good Night is made possible by the generous support of David and Abigail Viane.
Rebecca (Juliette Binoche) is one of the world's top war photojournalists, capturing dangerous and chilling images in the most dire landscapes, all in an effort to shed light on the real cost of modern war. But she's also a wife and mother, leaving behind a husband and two young daughters every time she travels to a new combat zone. After a near-death experience chronicling the ritual of a female suicide bomber, husband Marcus (Nikolaj Coster-Waldau) levels an ultimatum: give up the dangerous profession or lose the family she counts on being there when she returns from each assignment. Yet the conviction that her photos can make a difference keeps pulling at Rebecca's resolve, making it difficult for her to walk away entirely. With an offer to photograph a refugee camp in Kenya, a place allegedly so safe that daughter Steph (Lauryn Canny) is allowed to join her, Rebecca comes face to face with just how much she risks each time she steps back into the fray.
"An affecting drama. Deeply compelling.... [Binoche's] transformation is as unsettling as the violence she's chronicling."– John DeFore, The Hollywood Reporter
"[A] gripping, emotionally resonant drama...starring French luminary Juliette Binoche."– Ronnie Scheib, Variety
JOIN US FOR THE AFTER-PARTY AT FARMINGTON BREWING COMPANY
BELLE AND SEBASTIAN, (family adventure, 104 mins., in French with English subtitles) directed by Nicolas Vanier
March 8, 2015 at 3:00 PM, Holocaust Memorial Center
This presentation of Belle and Sebastian is made possible by the generous support of Bloom General Contracting.
A beloved story since the 1960s television series introduced resourceful young Sebastian and the giant mountain sheepdog he tames and calls Belle, this heartwarming new feature film is set during WWII in the snowy Alps of occupied France, on the border of Switzerland. Sebastian, lonely and dreaming of the day his mother will return from America for him, befriends "the beast" the local farmers are convinced is killing their sheep - an enormous yet gentle sheepdog who quickly becomes the boy's best friend and protector. With Nazis in the village rooting out the resistance fighters helping Jewish refugees cross the border, Belle and Sebastian's loyalty - to each other and the village that's embraced them both - will be put to the test.
"An engaging … feature, shot in the Rhone-Alpes, that makes the most of its glorious location."- Philippa Hawker, The Sydney Morning Herald
2015 Sponsors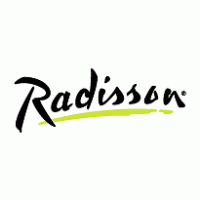 Laura & Ken Paulson, Paulson's Audio and Video
David & Abigail Viane
State Representative Christine Greig & Bob Greig
Carpenter-Crawford Family